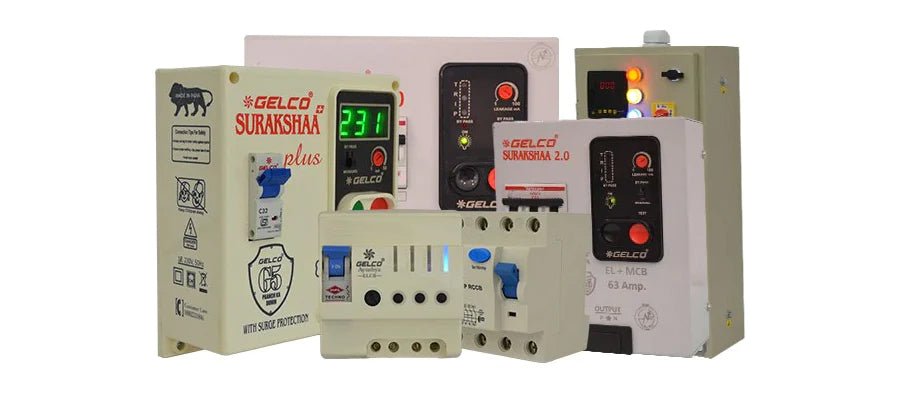 Composition of Circuit Switch
The Circuit Switch could be either manual or automated. As it takes care of both the electrical and physical factors of the circuit, its composition needs to be characterized by both mechanical and electrical components. Let's first discuss the breakdown of the circuit switch construction. Based on its functionality and usage, it composes of 4 types of elements:
Electrical Components: The important electric components present in a circuit switch include (a) Sensors to detect any possible fault in the circuit and send a signal across to other components for the necessary action, (b) Current Transformers to measure the current flowing through the circuit, (c) Contacts that are the conductors to manage the external contact by closing or opening the circuit and lastly, the Control Wiring to manage the flow of current and connect the switch to the circuit and load.
Mechanical Components: The Insulators, Housing, and to some level the Contacts are the mechanical components of the Circuit Switch which do a lot of physical movements. The Housing is usually made of steel or any other tough material to provide physical protection to other sensitive electrical components. Insulators provide insulation to these sensitive electric components to prevent shorting incidences. And lastly, the Contacts which comprise the spring and the motor, mechanically operate the physical opening and closing of the contacts.
Insulating Medium: To insulate various components of the electric device, the circuit switch uses the insulation medium of two kinds- the air medium and the gas medium. The gas medium comprises sulfur hexafluoride and has proven more efficient because of its various properties. However, the air medium is widely available but both mediums are costly and attract high maintenance costs.
Control System: To determine the various actions of the components in a circuit switch, there is the control system. The system comprises sensors, relays, and logic controllers, all interconnected to monitor both the electronic and mechanical components of the circuit switch. The control system ensures the healthy condition of the circuit and undisrupted interaction with other components of the circuit.
While buying the circuit switch, verify all these components and ensure the construction to avoid any inconvenience in future.