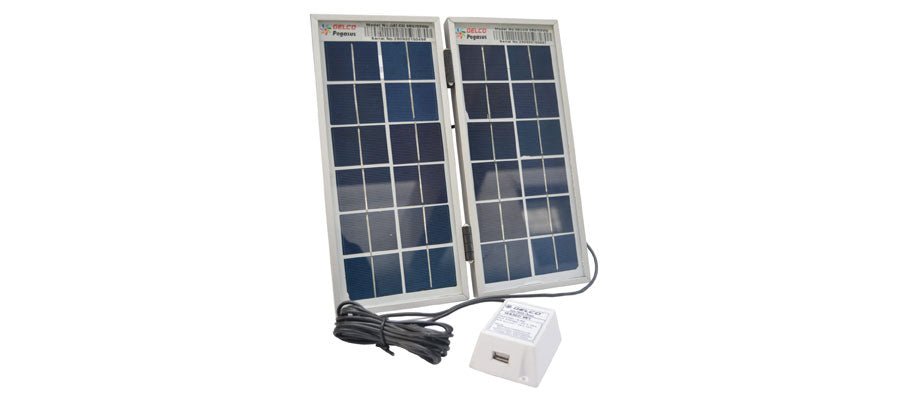 Advantages & Disadvantages of Solar Mobile Chargers
Mobile Phones are a lifeline nowadays and keeping this lifeline functional is quite essential. But what to do when travelling in remote areas where there is no electricity or simply during times of power cut? During situations of crisis like these comes in handy the solar mobile charger.
Solar mobile charger is a device designed to power cell phones using solar energy. Like any solar powered device, a solar mobile charger is devices with a solar panel that stores in energy which is used to charge a cell phone when needed. It is a rechargeable device which needs to timely charged by keeping it in the sun. They are portable and easy to use but like any electronic, it has its own pros and cons. Let's discuss some of these pros and cons in detail.
Advantages: 
While counting the advantages of the solar mobile charger, a major advantage is that these devises are light weighed and easily portable. They can be continently carried around in your bag. Secondly, being solar powered, you don't need to worry about carrying chargers to charge these charging devices like any power bank. They can be charged anywhere without the need of any electric outlet. Also, no extra effort needed to put to charge these devices. Whenever they are exposed to sunlight the batteries auto-magically start charging. An additional advantage is that in addition to charging mobile phones, the device can also be used to charge other devices like tablets, laptops, etc.
Disadvantage:
Every technology has its own cons, a major drawback for the device is that it may not be quite effective in colder regions or where there is no sunlight. But advancements are being made on daily bases introducing new technology to cater to the drawback. Hybrid chargers are one such option.
However, considering the larger picture, a solar mobile charger should anyhow be the desired option as with convenience it also proves to be an eco-friendly solution.
There are plenty of solar mobile chargers available in the market of all kinds and capacity. But while buying a solar mobile charger, do keep in mind that there are always convenient and cheaper options available. These cheap devices usually have smaller panels that store very less energy so please be cautious of the panel capacity while buying one. I am sure it is better to pay an extra penny than to compromise on quality.