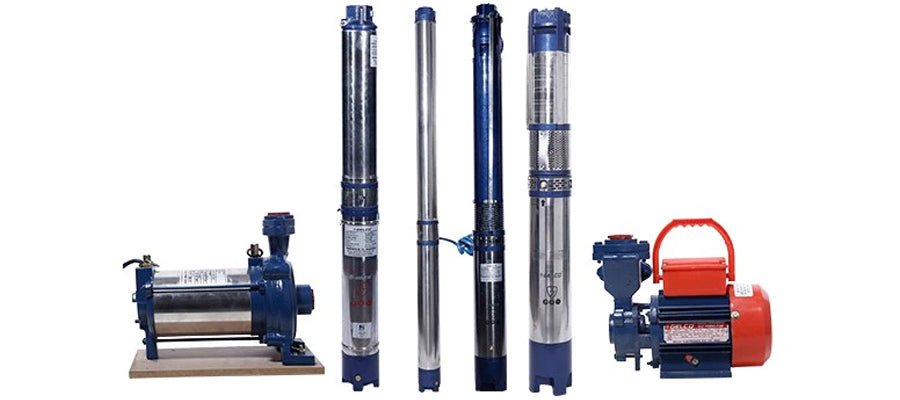 Solar Pumping System: Advantages & Disadvantages
Be it a solar water pump or the traditional water pumping system, both operate to pump water from one source point to another. Both are considered functional and have their own set of pros and cons. On one side, where the traditional pumping systems offer cheaper technology, they come with maintenance costs, are noisy and also cause disturbance in nature by emitting harmful fume. When it comes to Solar Pumping Systems, they might be a bit costly but are eco-friendly and have their own set of advantages. Let's discuss in detail the advantages and disadvantages of Solar Pumping Systems.
Advantages of Solar Pumping System
Low maintenance cost: Unlike traditional motor pumps that require a lot of servicing and regular maintenance, solar pumping system requires less maintenance. This saves the cost as well as the labour involved. It runs on solar energy, so one can be stress-free of running out of fuel or other conditions.
No fuel costs or spills: Powered by solar panels, the solar pumping system does not require any additional fuel or electricity or any other medium to function. The energy comes from the sun and is completely free. Therefore, leading to zero-fuel costs!
Eco-Friendly: The system makes use of renewable energy and is sustainable. They do not produce harmful pollutants that could harm the air or soil.
Easy to install: the technology is user-friendly and doesn't require any special expertise. It can be easily installed and does not require much maintenance.
Simple and reliable: Being a user-friendly, easy-to-install, low-maintenance technology makes it a simple and reliable solution for your pumping requirements.
Disadvantages of Solar Pumping System
Potentially high initial costs: The biggest disadvantage is that solar pumping systems are costlier than any other pumping system. For a one-time-investment, it could be heavy on one's pocket but if we consider the overall cost including fuel cost and maintenance charges, the solar pumping systems turn out to be much cheaper.
Lower output in cloudy weather: No matter how efficient the solar pumping system might be, it requires adequate sunlight to function properly. This can be its biggest disadvantage as on days of cloudy weather or during nights when the sun isn't there, the solar pumping system won't be that effective and give low output. For good output, it must have good sun exposure.